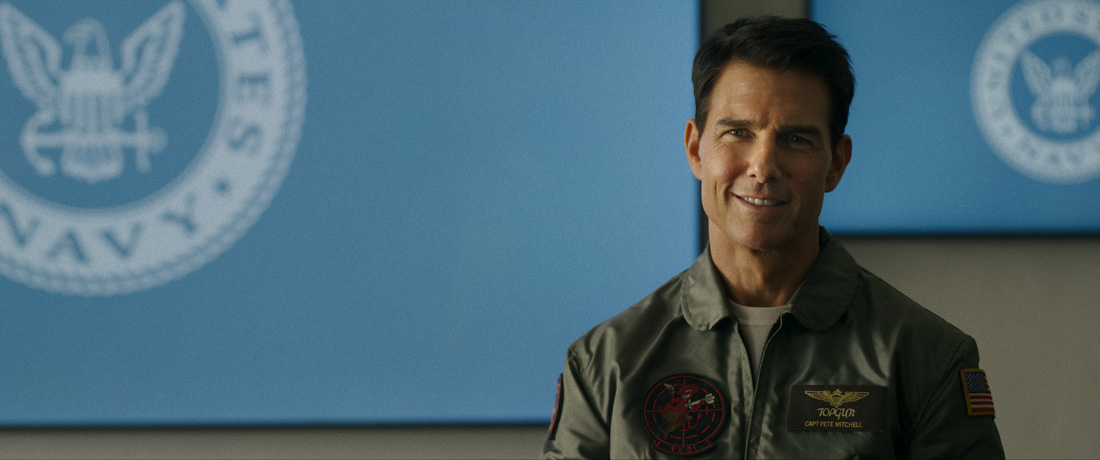 Summer Movie Preview – Fort Worth Weekly
The summer movie season has already begun with the success of Doctor Strange in the Multiverse of Madness at the beginning of this month. There are still three months to go, however, and multiplexes are serving up plenty more for your delight as the weather turns hot.
This Memorial Day weekend, Top Gun: Maverick finds Tom Cruise's Pete "Maverick" Mitchell mentoring a new generation of pilots. The star said in 1990 that he didn't want to do a sequel to his 1986 hit because he was afraid it would glorify war, but I guess a man has the right to change his mind in 30 years . We'll see if the sequel has anything new to say.
Other suites include Thor: Love and Thunderwith Oscar-winning comedian Taika Waititi back at the helm, the crew of guardians of the galaxy falling, and what appears to be Natalie Portman's Jane Foster taking possession of Thor's powers. Chris Pratt also makes headlines Jurassic World Dominionwhich is billed as the last of this group of sequels that brings together the main cast of the 1993 jurassic park as well. Disney, which seems to have missed a trick when leaving turn red streaming only last March, hits theaters with Light yeara fallout of toy story movies starring Chris Evans as the voice of the astronaut hero who inspired Buzz Lightyear toys. For the sake of completeness, we should probably include Minions: The Rise of Gru also in this paragraph.
If you prefer prestige summer fare to thwart all popcorn images, Baz Luhrmann's biopic Elvis takes the life of the king of rock and roll as its subject, with Tom Hanks as Colonel Tom Parker. Oscar nominee Lesley Manville stars in lighter fare in Mrs. Harris goes to Paris, adapted from a 1958 TV show about a London cleaning lady who dreams of buying herself a Dior dress in the City of Lights. The novel by Delia Owens Where the Crawdads sing gets its own film version, starring Daisy Edgar-Jones as a social outcast in the Carolina swamps framed for murder. Even Brad Pitt's comedy thriller High-speed train is a literary adaptation, this one based on a Japanese novel, with assassins working against the tide in the super-fast train.
It won't just be kids who might be curious to know Bob's Burgers movie information, the big-screen version of the animated Fox show in which the Belchers try to save their hamburger restaurant. Other animated films include Paws of Fury: The Legend of Hank, in which a dog tries to learn the art of becoming a samurai. (I'm getting strong kung fu panda vibrations of that, but whatever.) That will fight with DC League of Super Petswhich comes out the following week and is about the superhero pets who must step in and save the day.
Summer is always peak season for horror movies, and Ethan Hawke is starring in The black phone as a serial killer who preys on children. Advance word has been good about The Observerwhich features It follows' Maika Monroe as a woman who observes a man watching her apartment in a town terrorized by a serial rapist-murderer. A similar buzz precedes Body Body Body, about a group of young people (including Oscar nominee Maria Bakalova) who begin to turn on each other at a hurricane party. David Cronenberg returns to body horror with Future Crimes, which bears the same title as one of his earlier films but stars Kristen Stewart and Viggo Mortensen. British director Weirdo Peter Strickland (Fabric) made a horror movie at a cooking school called Gourmet Feed. Yet no horror film is as anticipated this summer as Jordan Peele's Nope. Details are sketchy at this point, but it takes place on a black-owned horse ranch that supplies animals to Hollywood.
You can find the most interesting articles among the specialized versions. Jazz Fest: A History of New Orleans is a documentary about the history of this city's jazz festival, while what i know to be true chronicles the working relationship between Nick Cave and Warren Ellis. Raves have already flocked to Montana History, a drama about estranged siblings (Haley Lu Richardson and Owen Teague) who reunite for the funeral of their abusive father. Andrew Semans thriller Resurrection Has Rebecca Hall Confronting Her Own Past Trauma, Claire Denis' Thriller Both sides of the blade tackles a French love triangle, and Argentinian cinematic satire Official competition combines Antonio Banderas and Penélope Cruz for the very first time. The late and dearly missed Théâtre du Grand Berry may no longer show us these little gems, but we can always keep an eye out for them.