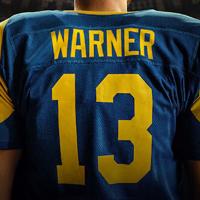 Movie preview for the weekend of December 30 – Jan 2 | Calendar events
IN PROGRESS
"American Underdog" – (Drama, PG, 112 minutes). The story of Kurt Warner, a grocery store clerk who went on to become a quarterback in the Professional Football Hall of Fame.
"Encanto" – (Animation, PG, 99 minutes). Rating: B +, Katie Walsh. Although Encanto, a Colombian girl, is the only one in her family without magical powers, she may be the only person who can save her family when their home is in danger.
"Ghostbusters: Afterlife" – (Comedy, PG-13, 124 minutes). Note: C-, Katie Walsh. After moving to a small town, a single mother and her two children learn about the legacy their grandfather left and how they relate to the early Ghostbusters.
"House of Gucci" – (Crime, R, 157 minutes). Rating: B +, Katie Walsh. When a foreigner marries the family behind the Italian fashion empire, her ambition shatters a family legacy and ultimately results in murder.
"A Diary for Jordan" – (Drama, PG-13, 131 minutes). Based on the true story of Sgt. Charles Monroe King. While deployed to Iraq, King keeps a diary for his toddler son with advice on how to live a decent life without a father in case he is killed in action.
"The King's Man" – (Action, R, 131 minutes). A group of tyrants and criminal masterminds plan a war to eliminate millions of people, and a man from the Kingsman Agency tries to stop them.
"Licorice Pizza" – (Comedy, R, 133 minutes). The story of two teenagers who fall in love and the navigation of their first love.
"Matrix resurrections" – (Action, R, 148 minutes). After being plagued by strange memories, Neo finds himself inside The Matrix and his life takes an unexpected turn.
"The Metropolitan Opera: Cinderella" – (Concert, 110 minutes). Diffusion of opera.
"The Alley of Nightmares" – (Crime, R, 150 minutes). Rating: C +, Katie Walsh. Con artist Stanton Carlisle joins a carnival and creates a plan to defraud the rich.
"Sing 2" – (Animation, PG, 112 minutes). Rating: B +, Katie Walsh. After being told by a talent scout that he would never make it in Redshore City, Buster reunites the singers who were part of the first film and they audition for entertainment mogul Jimmy Crystal.
"Spider-Man: No Way Home" – (Action, PG-13, 148 minutes). Note: A-, Katie Walsh. Now that Peter Parker's identity has been revealed, his responsibilities as a superhero put those close to him in danger. Spider-Man therefore asks Doctor Strange to help him restore his secret identity. But when the spell to do this goes awry, powerful villains are released, forcing Peter to learn what it really means to be Spider-Man.
"West Side Story" – (Crime, PG-13, 156 minutes). Note: A, Katie Walsh. Adaptation by director Steven Spielberg of the classic musical exploring the forbidden love of two teenage boys from rival gangs, the Jets and the Sharks.
(Editor's Note: Please contact individual theaters for times.)
COMPILED BY LA GAZETTE