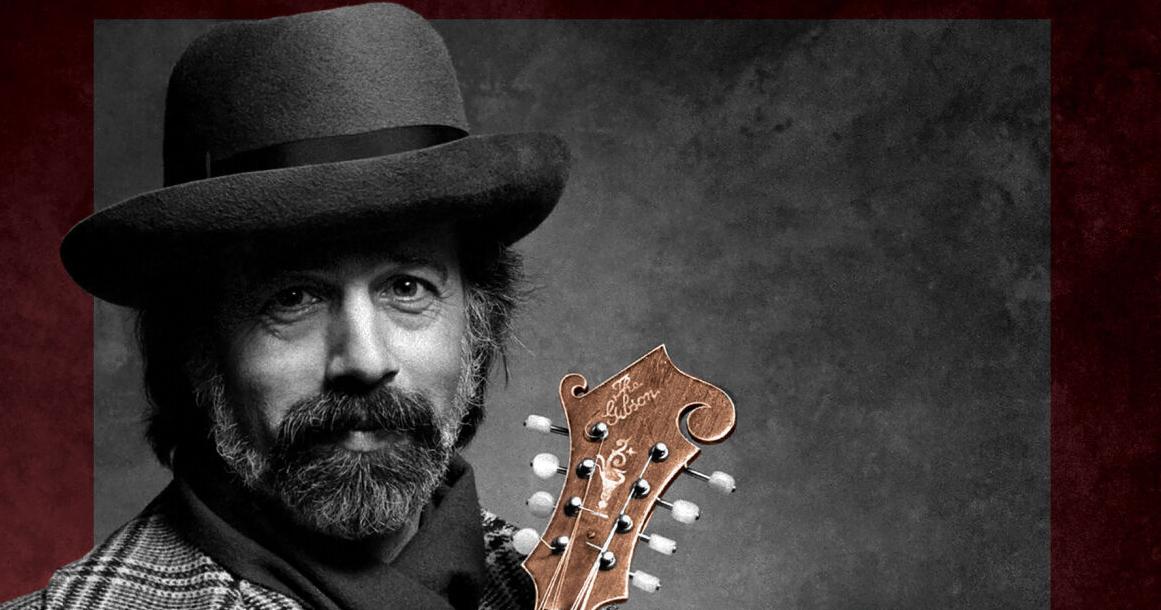 Bluegrass legend Roland White always puts the music first | Books
With Mandolin Man: The Bluegrass Life of Roland Whiteauthor and banjo player Bob Black gives us a book about a musician in which the music resonates – and is never drowned out.
That's because White seems to have been one of those rare legends who always put music first, who treated fellow musicians (including young people in need of a mentor) with respect, and who never are never much concerned with fame or fortune.
"He lived to play music," Black writes. "It was his passion. Recognition didn't matter; his ego could handle that.
But make no mistake, White was a legend – a player of uncommon ability and feel who embraced traditional bluegrass, with Bill Monroe's Blue Grass Boys and Lester Flatt's Nashville Grass, and also took the music to new and adventurous places with The Kentucky Colonels, Country Gazette, The Nashville Bluegrass Band and his own band. He was loved, especially by those he had befriended early in their careers, such as Marty Stuart and Jim Lauderdale. He was deeply influential, even if the average music fan didn't know his name.
Consider: when White died on April 1 at the age of 83, The New York TimesA 1,100-word obituary hailed him as "a mandolin player and vocalist who helped shape major developments in bluegrass and country-rock over a seven-decade career." Credit Black, a former member of the Monroe Blue Grass Boys who also played with Ricky Skaggs and Ralph Stanley, for acknowledging White as worthy of a full biography. He has done painstaking work to capture this song-filled life.
If you're tired of musical biographies where the art gets lost amidst egos, feuds, drugs, and other trappings of fame, this one's for you. Roland White is your man.
At age 6, he was trying to play chords on the family guitar, accompanying his violinist father, Eric. The young Roland also tried the violin – it "squeaked and creaked", Black tells us, but his father encouraged him to keep trying. Then, one day, his father arrived with a new instrument:
Roland asked his father, "How did you learn to play it so quickly?"

"Well, it's tuned like my violin," his father replied. "It has frets and you play it with a pick." He played another piece, then said, "Here, it's your turn," handing the mandolin to Roland before walking away.
At age 8, White was helping his mother, Mildred, in the kitchen, listening to country music on the radio and telling her that's what he wanted to do one day – sing on the radio. Just as his father encouraged him through those youthful squeals and cries, so did his mother. Train hard, she told her son, and you'll get there.
Those early scenes — portraits of the picker as a young tyke — show how determined White was already to achieve his dream. A family band formed, playing for free at Grange Hall functions and other gatherings. "Shortly", writes Black, "Roland began to insist on having band rehearsals every day."
A child's dreams can be as fleeting as they are frivolous. But not White's. By age 16, the family having moved from Maine to California, he was playing in a band called Three Little Country Boys with his brothers Clarence and Eric Jr. He had also joined the Musicians Union and opened a savings account at the Bank of America. . There were group outfits to buy and travel expenses, after all.
It wasn't long before Roland and his brothers met Bill Monroe, who was touring the West Coast, and invited him to dinner at his house. Further visits followed; Monroe particularly liked the banana bread for dessert, we're told. And after dinner came the real main course – they played music.
Black recounts it all with care and detail, as the kid with the dream – and the drive to make it happen – developed the chops to join his heroes in the professional ranks. What a career White had – from playing in The Kentucky Colonels with his brother Clarence (a guitar icon and future member of The Byrds who would die at 29, struck by a drunken conductor), to first serving as a sideman for Monroe (on guitar) and then Flatt, to make his own music with solo albums like the highly acclaimed I was not born for rock 'n roll.
It's a shame White didn't live long enough to see the publication of this beautiful biography. But that wasn't the cheer he was looking for. It's always been about music, from that day in the kitchen with his mum, listening to the radio and daring to dream, to performing on stages around the world.
You may not know the name. But as a musician, a mentor to others, and a role model for anyone who dreams of playing professionally, Roland White hasn't played second violin — or mandolin, so to speak — to anyone.
To read an expanded version of this review – and more detailed local book coverage – please visit Chapter16.organ online publication of Humanities Tennessee.