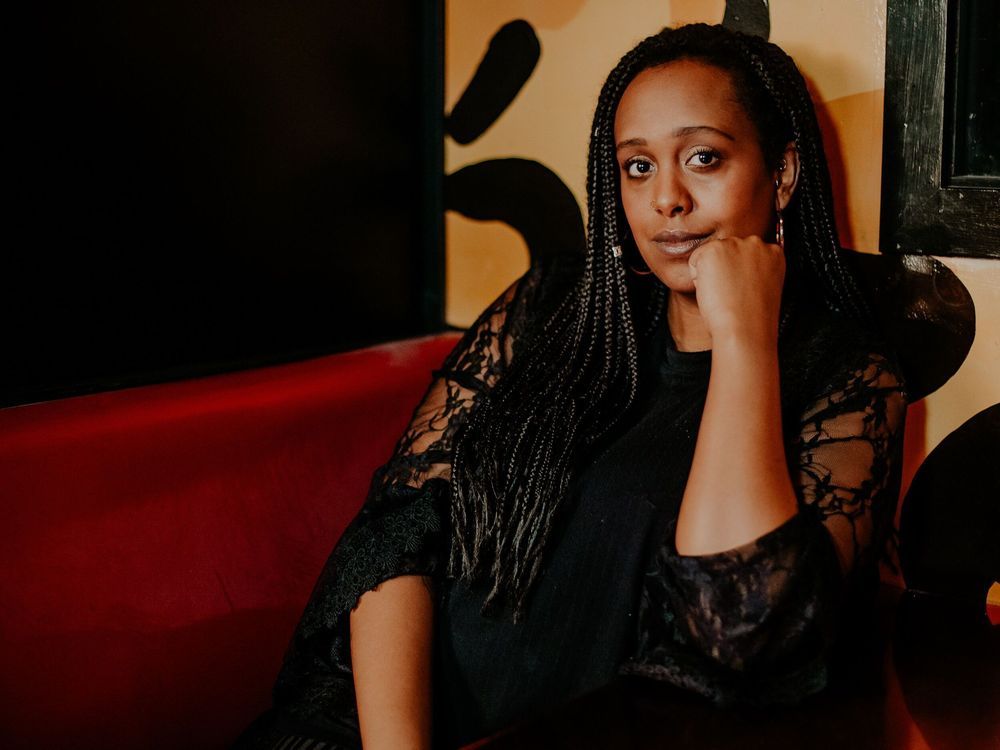 Black music business collective expands to BC with advisory boards
Black Music Business Collective ADVANCE Expands to British Columbia
Reviews and recommendations are unbiased and products are independently selected. Postmedia may earn an affiliate commission on purchases made through links on this page.
Content of the article
In her Music BC creative role as Community Engagement Coordinator, Kentya Kurban specializes in networking to develop fertile ecosystems for local creatives to thrive and excel in their fields. As the incoming Chair of the Regional Advisory Board of ADVANCE, Canada's Black Music Business Collective, she will continue to deepen these key professional and personal relationships, provide strategies and address the specific needs of music professionals. provincial black music.
Advertising
This ad has not loaded yet, but your article continues below.
Content of the article
The stronger the local infrastructure, the more likely artists and other players in the local scene are to succeed.
"It's time for BC to connect and network as a community and help each other more than ever to get into the positions they've always hoped for and always dreamed of," Kurban said. .
To this end, it has brought together a range of local actors on the ADVANCE Regional Advisory Board. The inaugural group includes Buk Nkosi of music label and management group Chaos Club Digital, DJ Jason "Floetic", Mavis Harris of Nice Marmot PR, DJ/promoter G-Luve and R&B singer/songwriter Tanisha Clarke. Kurban explained how the new BC Board of Directors will continue ADVANCE's mission to "build a more equitable Canadian music industry that grants Canada's Black music communities a fair and valued voice in an ever-growing music nation." .
Here are five points to note:
1. Enter the industry: I moved to Vancouver in 2015 to pursue musical studies in a production school and it gave me a foot in the door. In 2020 I started working at Music BC My job is to look after members, help them see the benefits of things ranging from discounts, travel grants, export programs and more. It's a hub for artist resources, and ADVANCE's goals and objectives fit that perfectly. As an artist, I know black professionals here, but I clearly need to know more. At the first ADVANCE social, about 20 people showed up and everyone was surprised to make connections they didn't have before. We're not in Toronto, where there are a lot of black-run businesses, but we're definitely growing.
Advertising
This ad has not loaded yet, but your article continues below.
Content of the article
2. Awareness is key: The way to develop black businesses and develop artists here is to recognize that there is a perception that things only happen in Vancouver. But there are also communities in Burnaby, Surrey, across the province that people may not be aware of. The more fully connected it becomes, the better for everyone. It would be so nice to get more grants for these businesses to grow with the support that comes from raising community awareness of their operations. This way you get more contacts with other companies.
3. Education: Imagine being a young person who never sees someone who looks like you working in the music industry and being told that you should be a doctor, engineer, lawyer or things like that. If more black professionals were included in school-level events, it would let young people know that this type of career is indeed possible. I was never taught this in school, and I'm pretty sure it still happens. It's a pretty straightforward way to change perceptions.
4. Selection of the advisory committee: I had to think about people's backgrounds and what they were doing in the industry and how that could be useful in developing strategies. Some of the members are well known in the city as promoters and entertainers, but there were also people like Mavis who runs a nationwide PR firm out of Nelson. She's a perfect example of a black female business owner operating there that I had no idea. Diversity was key in the selection process.
Advertising
This ad has not loaded yet, but your article continues below.
Content of the article
5: Build a resource base: I feel like western Canada doesn't have the same resources as central Canada and I would really like to see our talent stay here and make it the city you can explode into. This includes having a resource and contact base that extends from here across the country. When I organized the first event, there were black people with 20 years of industry experience here saying they had never seen anything like this in Vancouver before. Anything that can play a role in the development of black artists where they live can only be good for all of us, which is why we have events like MUSIC BC Let's Hear it Live! Celebrating the Black History Month showcase at FOX Cabaret on Feb. 25 featuring three emerging black artists — Adework, Sade Awele and $-Breezy — with special appearances by Prado Monroe and Floetic.